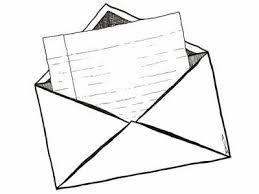 Do you have questions about school reopening? Click to read the FAQ's updated 7/23/2020.
https://5il.co/il85

This message DOES NOT apply to you if you have enrolled your students in the the 100% Online Virtual School. When the district begins the Hybrid option of attending school, your student(s) will automatically be assigned to groupings, as follows: Last Name begins with A-L – assigned to Group A (Attending school on Monday/Tuesday) Last Name begins with M-Z – assigned to Group B (Attending school on Thursday/Friday) If this process does not allow for siblings to be on the same day, please click on the link below and complete a request for your child to be moved between the groups. We will work to accommodate all requests that are entered, in order to assist your family with scheduling; if you have any questions, please contact the school principal.
https://docs.google.com/forms/d/e/1FAIpQLSevhRGS1o08Ig5rlcLnM-HBKT2Rk5xBXM1htmtx1OyuOpvFjg/viewform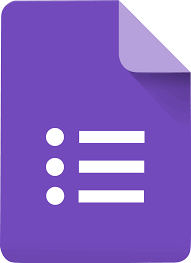 Start of School Letter from Dr. Washburn

Start of School Letter from Dr. Washburn
Carlsbad MainStreet and City of Carlsbad Lodgers Tax is providing your senior student with a yard sign to be displayed on the lawn of the Eddy County Courthouse to recognize their accomplishment of graduating high school. Each senior student will need to complete a survey and may submit a picture that will be printed on the yard sign. A survey link will be provided to all seniors through Google Classroom by the end of the day (April 28) as follows: CHS – though English classes, Early College though the Senior Google Classroom and Remind, and Carlsbad Enrichment Center at Eddy Campus though their Apex email system. Surveys must be completed by this Friday. For questions, contact your building principal.
Carlsbad Municipal Schools is requesting your help in gathering data to determine your family's needs during this school closure. You may access the survey in English:
http://bit.ly/2WqSaEw
or in Spanish:
http://bit.ly/2WuMKIC
. Please complete one survey per household as soon as possible. Thank you for your participation.
Wednesday, February 5, 2020 - Due to inclement weather, Carlsbad Schools are closed today.
Carlsbad Municipal Schools is helping to host the "Vaping Me Crazy" Parent Academy on November 14 at the CIS Auditorium. Please see the attached flyer for more information.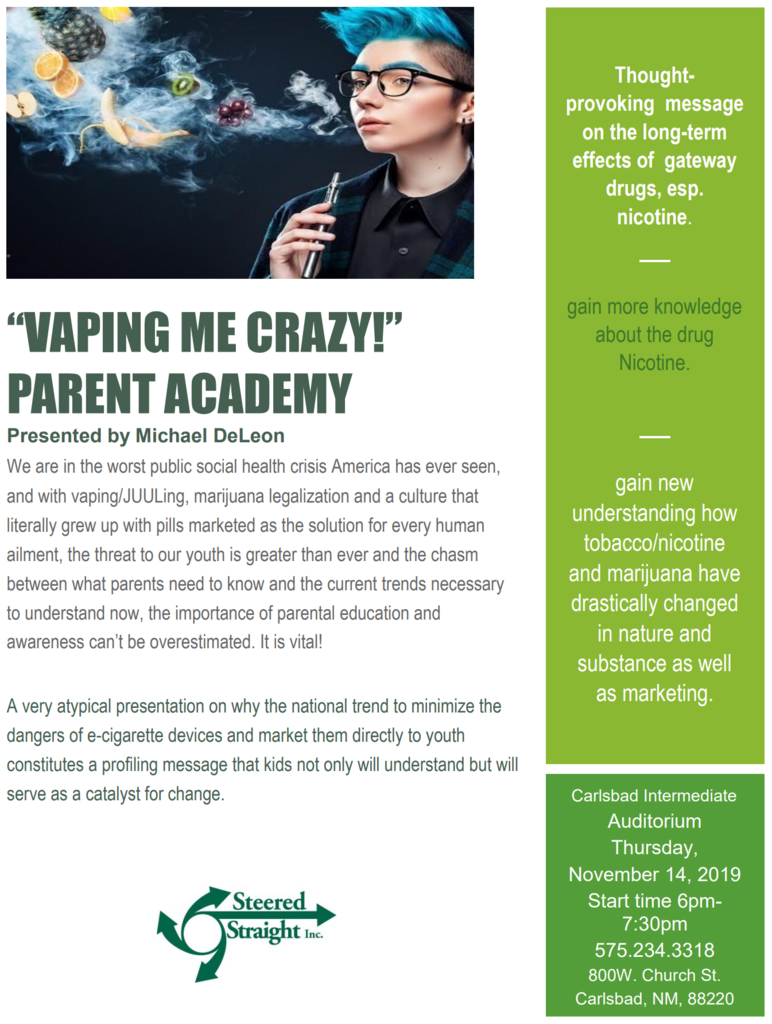 Cavegirls Win!! 1-0. They play tomorrow at 11:30 a.m.
Today's the day! Rock the Vote!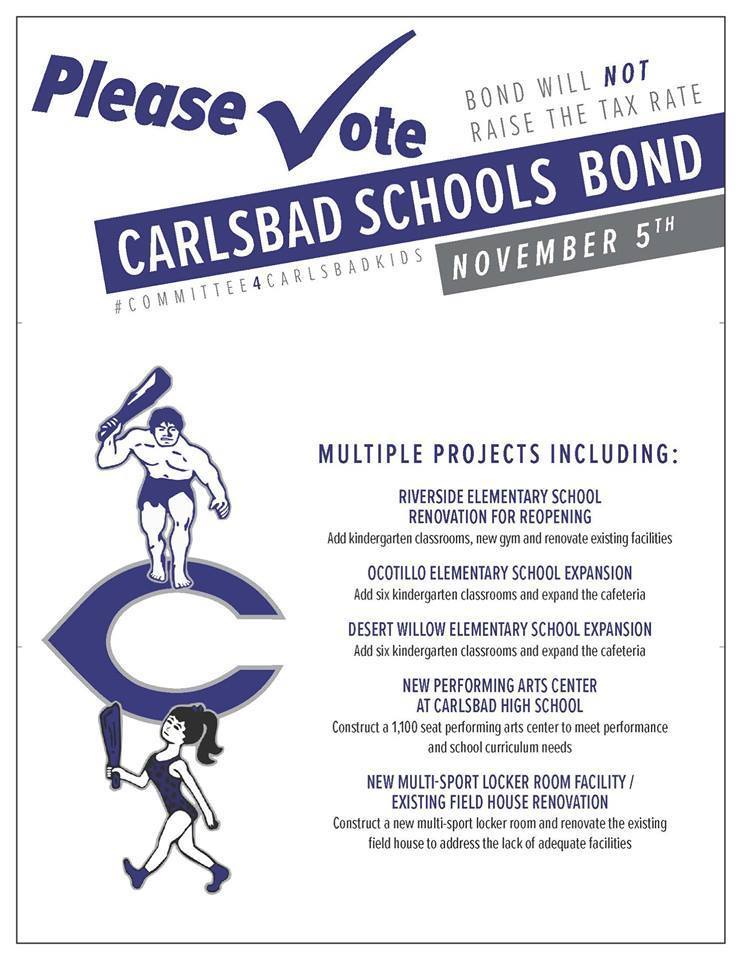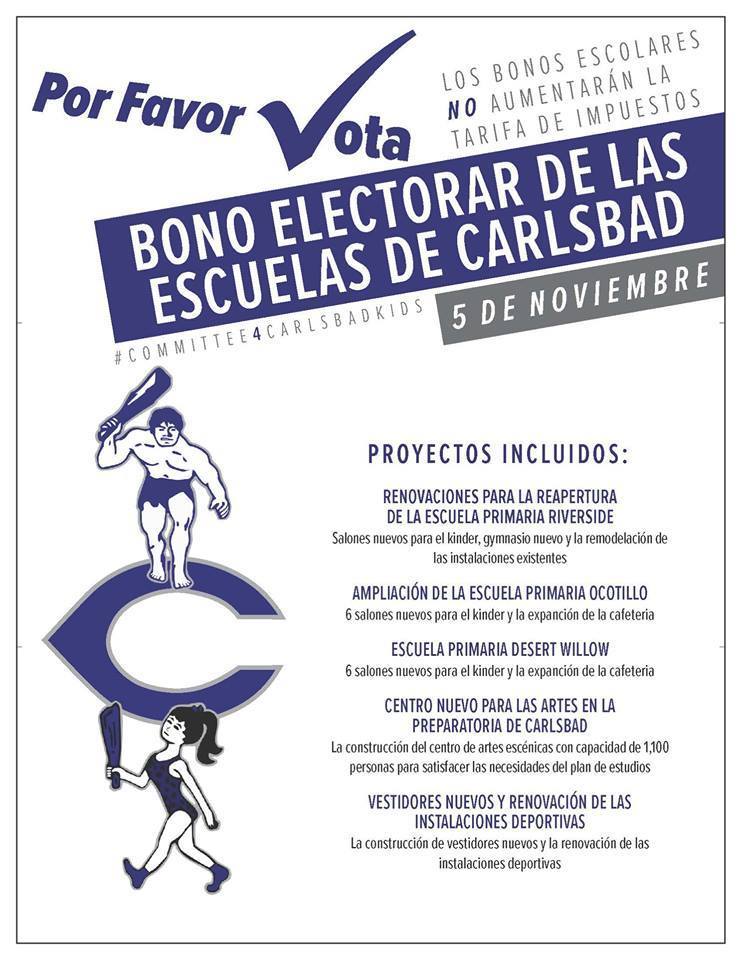 The Carlsbad High School Cheer and Dance Teams will be collecting canned and non-perishable food items for the Operation Hope Thanksgiving Food Drive at the home football game this Friday, November 1. We appreciate all donations which will go to provide food to families in need this holiday season. We thank you for your generosity and also invite you to join us for the game as we battle the Hobbs Eagles and cheer for our Cavemen team!
If you are interested in attending the National Board Certification Jumpstart provided by NEA, please email Ashley Peacock and let her know. You do not have to be a member of NEA to participate in the jumpstart program. We are compiling a list of interested people so that we can get a trainer for our area. The cost is $250 for one but if you bring a friend its $200 each. Non NEA members cost is $850. Please feel free to reach out to Ashley Peacock, if you have any questions, at
Ashley.Peacock@CarlsbadSchools.net