Congratulations to CECHS students, Savannah Tupper, Nathan Lewis, and William Heath who helped their team bring home the State Championship for the High School Shotgun Senior Division!
Nathan and William (along with their teammates Dillon Lopez and Mason Cartwright) won the 4-H Shotgun Championship! William was also high point individual, while Nathan and Dillon tied for third. (Nathan won the tiebreaker.)
They have the honor of representing New Mexico at the National Shooting Sports Championship in Grand Island, Nebraska next month!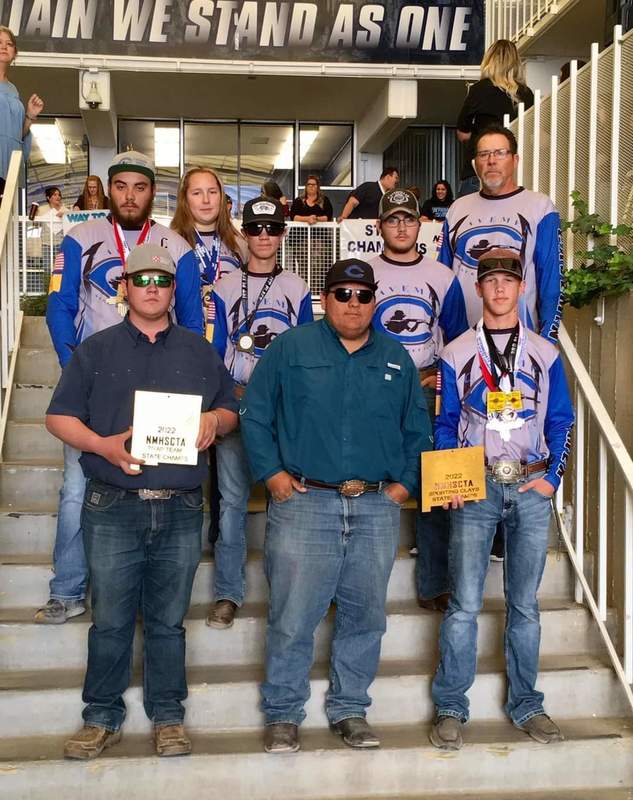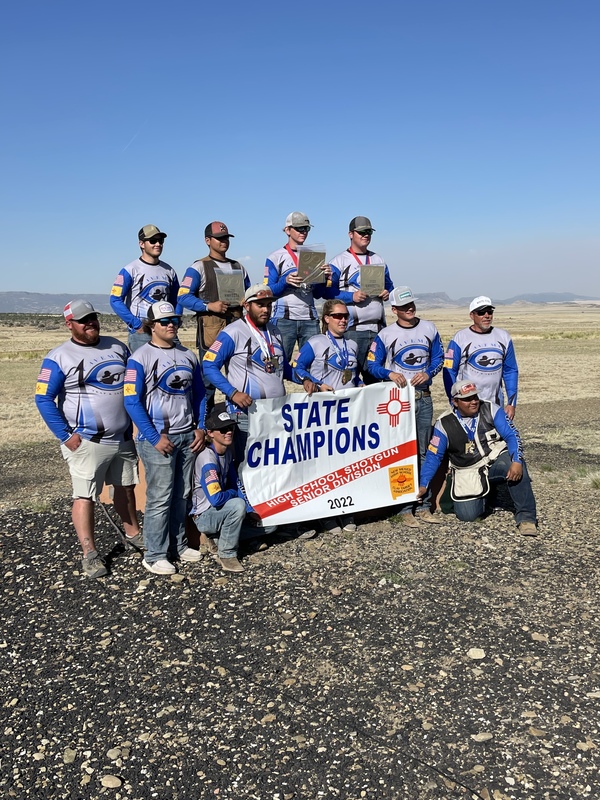 The Cavemen Trap & Skeet Team
Coaches: Mark Hamel and Sam Tupper
Team: Seth Salcido, Jacob Dowdy, Lico Ybaben, Nathan Lewis (ECHS), Gus Lopez, William Heath (ECHS), Savannah Tupper (ECHS), Mason Mendez, Mason Cartwright, Dillon Lopez, Jacob Griffin, and Hana Heft.