Congrats to the CECHS Business Professionals of America members and their Sponsor, Mrs. D'Shannon Mendez, who represented our school and community at the BPA State Conference in Albuquerque this weekend!
Pictured here: River Hutchins, Hailey McDonald, Leonela Romero-Calanche, Emily Cox, Ella Chapler, Sponsor D'Shannon Mendez, Maranda Campbell and Sierra Spencer.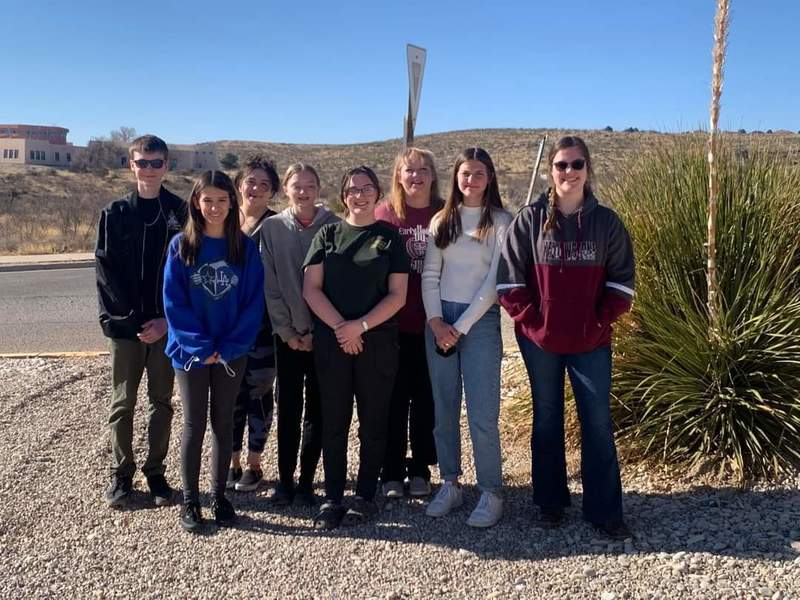 Students competed in a variety of different categories. Congrats to the following winners who were selected to advance to the National Competition in Dallas, May 4-7, 2022!
2nd Place in Website Design: Leonela Romero-Calanche
2nd Place in Interview Skills: Sierra Spencer
4th Place in Banking and Finance: Emily Cox
3rd Place in Advanced Spreadsheet Applications: Hailey McDonald
2nd Place in Device Configurations and Troubleshooting: River Hutchins
We are so proud of all of you-- Way to represent CECHS!