Carlsbad Early College High School is now accepting Lottery Applications for the class of 2024 for the 2020-2021 school year! Please complete the online form, which can be accessed using this link.
The deadline for the Lottery Enrollment is Friday, February 7, 2020 at 11:59PM. Openings will be filled based on the order in which applicant names are drawn. All applicants will be assigned a number. Numbers (not names) will be posted with lottery position on the district website.
Please see the image below for more information!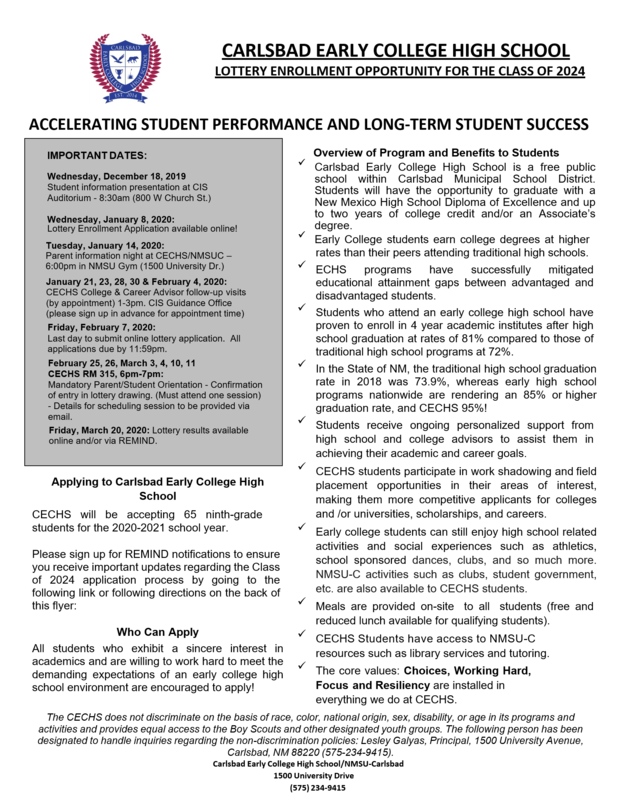 **The lottery does not guarantee admission; it determines preference in filling available openings based upon the order in which the names are drawn.